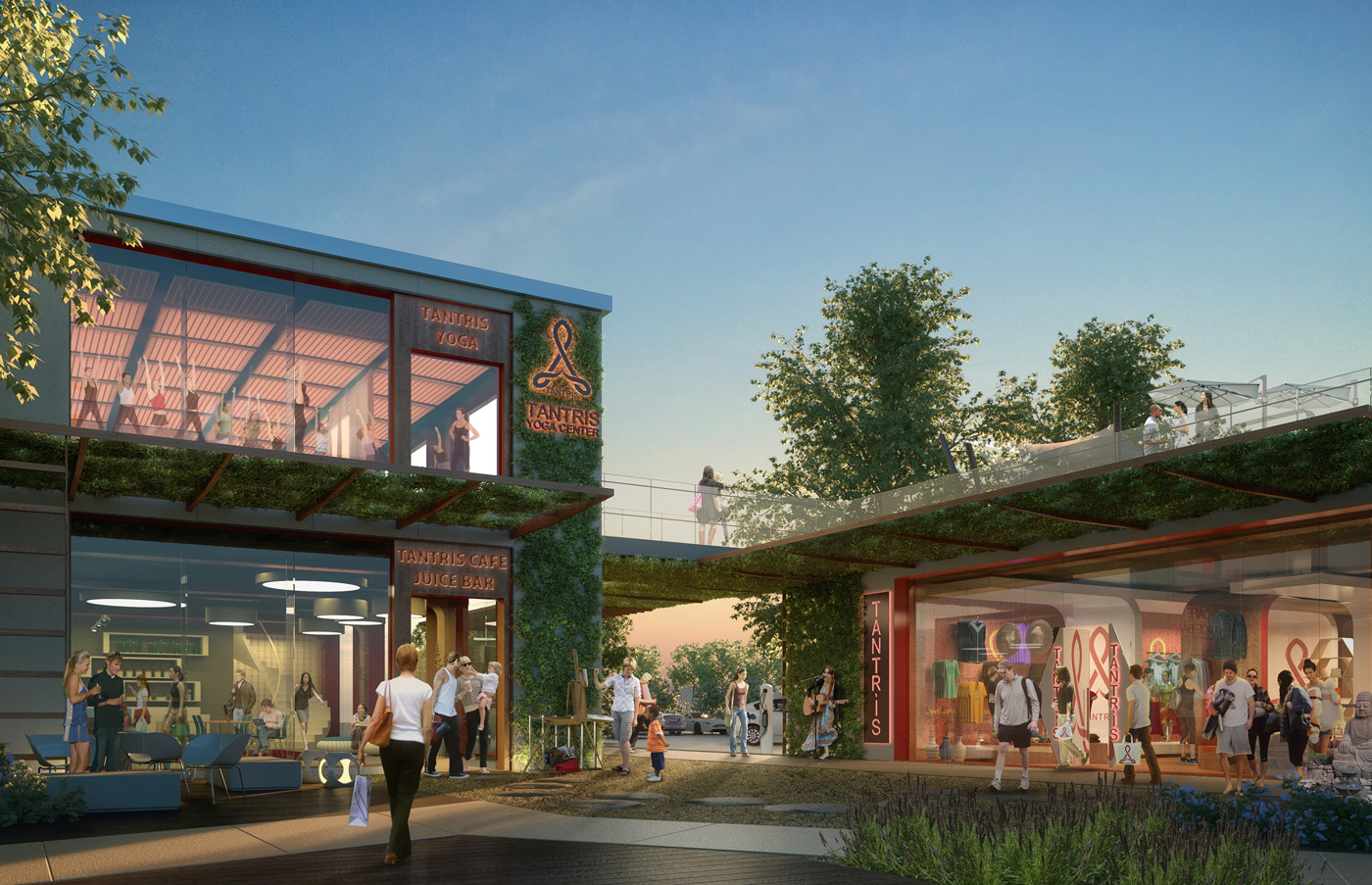 Tantris Lifestyle Brand
Architectural and Interior Design, Fixture Design.
Engaged by the Simmons Group to produce conceptual design for marketing and capital investment. Studies for an interior space and outdoor branded life style complex had to center around a yoga studio with ancillary spaces providing the healthy, natural, spiritual activities and products to holistically compliment the brand. Spaces were conceived as an open community mixed use retail site as wel as an industrial interior space.